I remember going to the Art Institute of Chicago as a child and being captivated by the Impressionist paintings. Even then, I felt a kind of mystical kinship to the artists. Throughout my development as a painter, I've especially been inspired by Claude Monet. The photo below shows me at 36 years old with one his paintings, which was owned by my aunt and uncle; and, there were visits to their home when I spent more time with that painting than with my relatives. I've visited Monet's home and gardens in Giverny, toured the Musée Marmottan Monet and l'Orangerie in Paris—which contain preeminent collections—and have gone to numerous museums and exhibitions throughout the world looking at his work. "My Year of Monet" in 2019 included intensive study and blogging about his life, techniques, and full catalogue of paintings.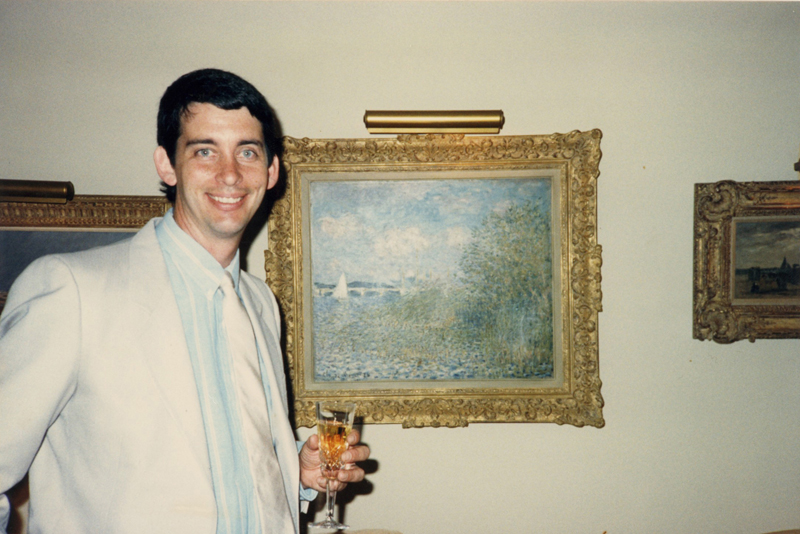 Paintings of Monet's water lilies and gardens using his color palette, an 8-foot-wide diptych, and more—all completed in 2019.
Personal insights about painting based on a yearlong study of Monet's life, works, and techniques—including trips to two major U.S. exhibitions in 2019.
Paintings of Monet's home in Giverny, as well as various water lily homages through the years.